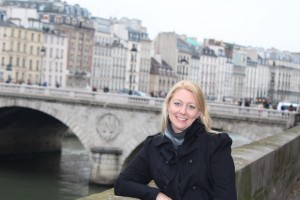 My name is Jessica McClenen and I am the owner and Virtual Assistant and Travel Consultant of Essential Assistance by Jessica.
I began my career as a travel agent in 2010 after years of planning trips and vacations for friends and family without an official title.  I love to travel and if I'm not planning my own adventures I love to help others plan theirs!  I have completed many hours of research and many different webinars and online classes to develop my knowledge of the multiple booking companies available.  I also spend countless hours on each individual client to ensure they have the best possible vacation experience.
In 2011,after many years working from home at various jobs, I found Sis-ter-hood The
Authentic Virtual Assistance Training Program by Jessica Reisenbeck and Gretchen Christy. The Authentic Virtual Assistant Training Program was offering an intensive 12-week training program that provided me with the steps and resources needed to build a solid foundation for my Virtual Assistant business. After much debating I decided to do something for myself, for once, and I signed up.  It was the best decision I had made in a long time!  I combined my travel business with my new VA business and came up with Essential Assistance by Jessica.
After graduating the Authentic Virtual Assistance Training Program I realized I needed a website to market myself.  I decided to dive in and create one.  That was easier said than done!  It took much longer than it should have and I relied heavily on Google search to complete it.  That's when I found Alicia Rittenhouse's Geek Goddess Training Class. It was perfect timing.  I had my business up and needed more technical skills.  That's just what Alicia's class offered!  I learned about WordPress, many contact management systems,and much more.  I loved it so much, I signed up for her Advance class.  The techie training program was just want I needed to help me create a successful VA business.  Now I can assist my clients and know that I have the skills I need to help their businesses thrive.
My previous life: After years of working in the corporate world, I decided to become a stay at home mom
to my three little girls.  I tried that for six years, it has been by far the hardest job I have ever had.  I knew by staying home I was missing the outside contact and feeling of accomplishment that a career offered, but felt my kids and husband needed me more.  Now that the girls are starting school it's time to find myself again.  Essential Assistance by Jessica is the answer I was looking for, it's the way I can balance family and work successfully.
I invite you to learn more about all that I offer by checking out my Services.
My Work Experience
Over 18 years working in Customer Service
Management training and experience
Administrative/Personal Assistant experience
Call Center experience
Mortgage Origination and Processing experience
Travel Consultant
Project Management
Marketing/Advertising
My Education
Advanced Technical Training for Virtual Assistants by AliciaRittenhouse
VA Technical Training Program
Sis-ter-hood– Authentic Virtual Assistant (VA) Training
Edison State College, Ohio.  Associate of Applied Science, Business Management
MAGIC Customer Service Training Program
Formal training in Excel, Word, PowerPoint, Desktop Publisher, ACT, Databases